In Windows 10, creating a Zip file is simple and uncomplicated. There are several benefits to zipping files together.
To begin with, it decreases the overall amount of space that the files would have taken up if they had been stored separately.
Because the files will be bundled into one large file, controlling them will be comparable. We can zip a file in a variety of methods.
Let's see how to make a zip file on Windows 10.
How to Create a Zip File in Windows 10?
---
The first method of creating a zip file is simple. Make sure File Explorer is open and that you've gone to the files you want to compress.
First, highlight all the files you wish to zip together
2. Right-click on them and get to Send To -> Compressed (Zipped) Folder
3. Rename the file if you like
That's it! It's that easy to create a zip file.
Use the Task Bar to Create a Zip File in Windows 10?
---
You can also use the top taskbar to create, although this takes slightly more steps.
At the top taskbar, click on the Share tab
Highlight all the files you want to zip.
Click the Zip button on the top taskbar.
Rename the file if you wish.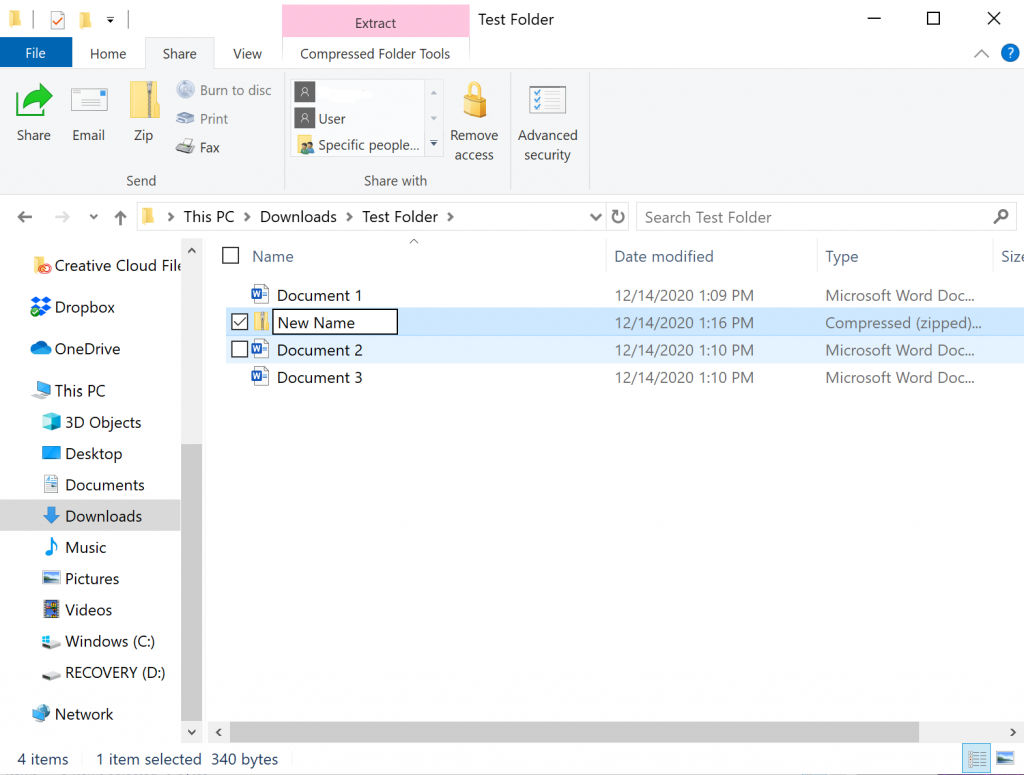 Now you have two ways to easily create zip files.
Add Files to a Zip File in Windows 10
Another fantastic feature of Windows 10 is the ability to add files directly to a compressed file. Previously, we had to unzip the file and then rezip it with the extra files included. All we need to do now is drag and drop!
Drag and drop your files right into the zip file to add them to it.
It's as simple as that. You now know how to make zip files in Windows 10 as well as how to add files to existing zip files.